The Adult program is principally located at 1500 Franklin Street, with some programs operating from the Goodwill Offices.
Sliding Scale Policy at Felton Institute's 1500 Franklin Clinic in San Francisco: No one will be denied access to services due to inability to pay. There is a discounted/sliding fee schedule available, based on family size and income.
Clinical Services
Deaf Community Counseling Services (DCCS)
Dedicated to serving deaf and hard of hearing clients, from children to seniors, with mental health, substance abuse and other issues requiring case management, for residents of San Francisco and Alameda counties.
---
Full Service Partnership – Adult Care Management Program (FSP-ACM)
Intensive case management and intervention for low-income and homeless adults with serious, persistent mental illness or substance abuse challenges.
---
Full Service Partnership – Comprehensive Adult Recovery and Engagement Program (FSP-CARE)
Complimentary program to ACM providing a continuum of care to stabilize lives, secure housing, and connect clients to essential social services.
---
Full Service Partnership for Transitional Age Youth (TAY – formally known as MAP)
Program assisting youth, ages 16-25, with serious and persistent mental illness, substance abuse and homelessness, to help stabilize their lives and assist them with achieving life goals, self-sufficiency and greater independence.

---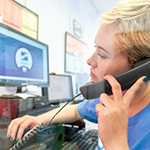 San Francisco Suicide Prevention (SFSF)
The mission of San Francisco Suicide Prevention (SFSP) is to provide emotional support, education, assistance, and intervention as necessary to all persons in crisis and those impacted by them, with the goal of reducing suicides and self-destructive behaviors. SFSP merged into Felton Institute in 2019.
---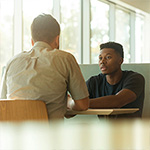 Transitional Age Youth (TAY) Acute Linkage Program
The TAY Acute Linkage program aims to improve the long-term health, well-being, and safety of Transitional Age Youth (TAY), ages 16 through 24, through developmentally responsive mental health linkage and support services to TAY and their family following a mental health crisis.
---
Vocational Services
Felton | FSA's Works Program
Program specializing in referring and placing interested Felton | FSA clients into pre-vocational volunteer positions that promote job training skills.