Early Psychosis Services
Felton's Early Psychosis Division is an award-winning leader in addressing the early signs of psychosis and bipolar disorder.
Early Intervention
By intervening early, as soon as symptoms appear, the more effective the treatment.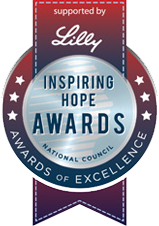 Award Winning
2014 & 2015 Inspiring Hope Award. National Council for Mental Wellbeing Awards of Excellence.
EVIDENCE-BASED
Conceived in 2006 when Felton Institute partnered with UCSF.
Focusing on Psychosis Remission and Recovery
(re)MIND® is an award-winning program that focuses on early intervention and treatment for youth and young adults who are experiencing the recent onset of schizophrenia and other psychotic disorders. With early diagnosis and a comprehensive roster of evidence-based practices, (re)MIND® follows a breakthrough model. 
Bipolar Early Intervention for Youth
BEAM (Bipolar Disorder Early Assessment and Management) is a program for the early intervention and treatment of Bipolar I and Bipolar II and depressive disorders with psychotic symptoms. With BEAM, young people can learn skills to manage the ups and downs of severe mood changes. 

Offering Hope through Prevention and Effective Treatments
BEAM UP® is a coordinated specialty care model designed to enable youth and young adults to navigate their transition to independence and prevent the potential impact that mental illness can have on it. BEAM UP® is for those individuals identified as being at clinical high risk of experiencing a first break of psychosis. 
(re)MIND® Aftercare Services
(re)MIND® Alumni is a pilot program born out of the need to address a major concern of individuals and families related to losing their safety net as their loved ones graduate the (re)MIND® program and are well engaged in academic or employment goals.
Alameda County
(re)MIND®, BEAM
1005 Atlantic Avenue,
Alameda, CA 94501
Phone:  (510) 318-6100
email: remindac@felton.org
San Francisco County
(re)MIND®, BEAM, BEAM UP®
6221 Geary Blvd., 2nd Floor
San Francisco, CA 94121
Phone: (415) 386-6600
email: remindsf@felton.org
Marin County
(re)MIND®
361 Third Street, Suite B
San Rafael, CA 94901
Phone: (415) 747-8178
Email: remindmarin@felton.org
San Mateo County
(re)MIND®, BEAM, (re)MIND® Alumni
1108 S. El Camino Real
San Mateo, CA 94402
Phone: (650) 458-0026
Email: remindsm@felton.org
Monterey County
(re)MIND®
30 E. San Joaquin St. Suite 102,
Salinas, CA 93901
Phone: (831) 424-5033
Email: remindmc@felton.org
Established for Over A DECADE
Full-spectrum of prevention, early detection and treatment.
Over 350 Participants Served Annually
Youth and young adults, ages 14-35.
Locations in Northern California
Five counties: Alameda, Marin, Monterey, San Francisco, and San Mateo.
Continuous Quality Improvement
Fidelity monitoring, evaluation standards, and accountability.
SCHEDULE A PRESENTATION!
Felton's Early Psychosis Programs offer new hope in the treatment of early psychosis and bipolar disorder. Schedule an educational presentation about (re)MIND®, BEAM, BEAM UP®, and (re)MIND® Alumni.
The Reality of Psychosis
Belief vs Reality
Belief: People experiencing psychosis cannot recover and have everyday lives, jobs, or families.
Reality: Research shows that when people with severe mental illnesses, such as bipolar disorder or schizophrenia, are treated with a combination of medications and effective therapy, they can and do get better. While there is currently no cure for schizophrenia, effective treatments work and help people lead productive, successful, and independent lives. Programs like (re)MIND®, BEAM, and BEAM UP use the individual's personal goals to involve work, school, family, and relationships for meaningful recovery.
Belief: People with severe mental illness, such as schizophrenia, are usually dangerous and violent.
Reality: This belief is false. People with severe mental illness are no more likely to become violent than anyone else. Instead, they are more likely to be victims of violence from others. It is much more common for those suffering from psychosis to be frightened and confused than violent.
Reference: National Alliance on Mental Illness (NAMI). (2019). Mental health myths and facts. nami.org
Belief: A severe mental illness means an individual has failed and seeking treatment is for the weak.
Reality: Seeking treatment for a mental illness is not a sign of weakness. Just like any other medical condition affecting bodily organs, treatment is required to achieve recovery. Those seeking professional help show tremendous courage as they work to take back their lives.
Reference: Smetanin, P., Stiff, D., Briante, C., Adair, C., Ahmad, S., & Khan, M. (2011). The life and economic impact of major mental illnesses in Canada: 2011 to 2041. Risk Analytica.
Belief: Mental illness is the result of bad parenting.
Reality: Mental illness is a complex condition that is not caused by any single factor. Instead, many factors contribute to how our brains respond to extreme stress, including genetics, previous exposure to trauma, substance use, sleep, and other environmental and physical factors. Mental illnesses are part of the human condition and can affect anyone regardless of upbringing.
Reference: National Institute of Mental Health (NIMH). (2021). Mental illness.
Send Us a Message Anytime!
Someone will promptly get back to you within one business day of receiving your email. This form is not for emergency requests. If you need immediate help, please see the Crisis Resources section on our Alameda, Marin, Monterey, San Francisco, or San Mateo Program Location Pages.