Our Programs
Uplift

A

Diversity of Clients
Innovating in Social Services
Felton Institute is a leader in providing cutting-edge services that transform people's lives. Our award-winning programs combine the latest scientific research with cultural sensitivity and a deep commitment to supporting the communities we serve.
In 2022, we served over 63,515

clients across 5

Bay Area counties.
As of 2023, we have expanded to having programs in 7 counties.
racial or ethnic minorities
at or below the poverty line
Unhoused clients at time of referral
Total Unhoused During Services
Our Mission
Rooted in equity, Felton Institute transforms quality of life and promotes social justice to accelerate community led change.
Our Vision
Drive positive and sustainable community led change where all have equitable access to innovative, high-quality, evidence-informed services.
Early Care and Education
Embodying the values, policies and practices that support the right of every infant and young child.
Mental Health
Supporting, educating and destigmatizing mental illness as a critical part of overall wellness.
Family Support
Bolstering communities by addressing the basic needs that families find themselves unable to provide.
Justice Services
Envisioning and taking steps towards a society which individuals are treated with equality and respect.
Aging Services
Creating opportunities to help older adults remain in the community and age with dignity and high quality of life.
 Transforming Lives
Stories of Impact
"Felton addresses the health of the community by taking innovative, creative, and bold steps. We are client-driven and community-focused. We are not telling clients where to go but taking them to where they need to go."
—–
Medical Director
Justice Services Division
"My son has been able to learn letters and numbers and all the things that are going to prepare him for school. I hope when my son grows up his kids will go to Felton, too."
—–
Parent
Three-year-old son (above) is enrolled in Felton's Early Care and Education Program.
"We all can't do it alone. The people around you give you the power to believe that you can do this. And I think that's what Felton does."
—–
Training and Special Projects Coordinator
Training, Research & Evaluation (TRE)
"What motivates me in my role as a case manager is creating safety for my clients. Often, clients come to us when they have been living in an unsafe environment for a long time. It is rewarding to see my clients become more confident and comfortable when they are no longer fighting to survive."
—–
Case Manager
Adult Protective Services Case Management (APSCM), Senior Services Division
"What makes us unique is that we're inclusive. We welcome children with special needs into our Early Care and Education programs. Those with special needs are part of the classroom. They participate in all the classroom activities alongside their same-aged peers."
—–
Early Intervention and Inclusion Director
Early Care and Education Programs (ECE)
"What I enjoy most is working with the Deaf and Hard of Hearing community."
At Felton's Deaf Community Counseling Services (DCCS) program, they firmly believe in the transformative power of holistic well-being. The DCCS Team champions mental health by integrating care for cognitive, emotional, and behavioral health.
—–
Lead Case Manager
Deaf Community Counseling Services (DCCS)
"What motivates me to continue to work in the field every day is seeing their smiles and their faces. And seeing them – growing from the beginning because we have continuity of care. So, I basically work with them from baby to toddler."
—–
Educator at Felton's Sojourner Truth Center (STC)
Early Care and Education Programs (ECE)
"We help clients reach a point of self-efficacy that empowers them to be agents of change in their own lives. It allows the opportunity for someone who is justice-impacted to be seen as a human being as opposed to a behavior or condition. Every individual who comes into our office is seen and treated as such."
—–
Lead Case Manager
Justice Services Division
"We're out there on the streets working with clients. We're engaged with the community, serving the vulnerable homeless population. We're offering support, we're offering housing, and we offer hope. This work is about compassion, empathy, and sympathy."
—–
Engagement Specialist
Justice Services Division
"I was at my wit's end. It was such a blessing to get help from Felton."
—–
Client
The client, who was unhoused, was assisted by trained Felton staff who successfully connected her to housing.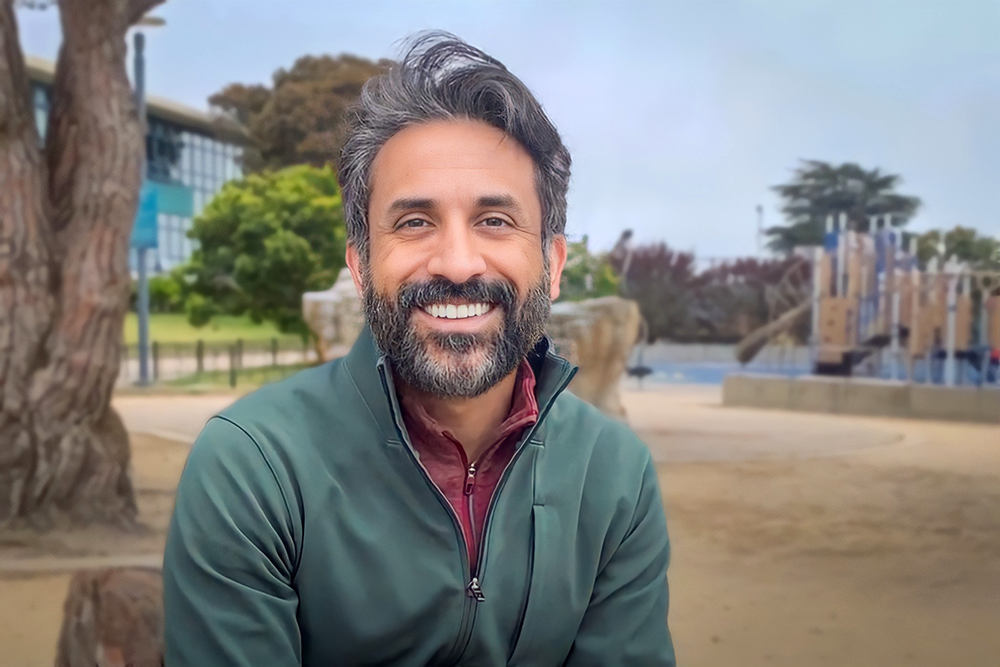 "What I love about volunteering is it is a really nice way for me to give back. I get to interact with folks directly, especially some of our older folks; they don't always have the easiest access to the support and the help that they need to use a lot of their devices. It is a nice way for me to give back and a nice way to support our community here."
—–
Tech Squad Volunteer
Tech Squad, a program in Felton's Senior Services Division, brings tech support and broadband access directly to the community.