Full Circle Family Program (FCFP)
What We Do
FCFP provides mental health services to children 4-18 and their families living throughout San Francisco, CA. Our staff of MFTs, Psychiatrists, LCSWs, LPCCs, and Registered Associates offer services at our clinic, through teletherapy, in the home, the school, or in the community.
FCFP helps children improve their behavior, recover from difficult experiences, and create stronger relationships within their families and communities. Issues we address include depression, anxiety, low self-esteem, family conflict, struggles with attention/hyperactivity, anger issues, behavior problems at home or school, grief and loss, involvement in Child Welfare and/or the Foster Care systems, and many others.
History
Full Circle Family Program (formerly known as Tender Lion Family Program) was founded in 2007 to provide outpatient mental-health services for multicultural, low-income children and families in the Tenderloin, South of Market, and Western Addition neighborhoods of San Francisco.
For almost fifteen years, FCFP has been delivering innovative, quality services to local children and their families. We are committed to promoting individual, family and community well-being in our diverse and beautiful city.
Who We Are
Michelle Kaye,
Clinical Director
Amy Louer,
Program Manager
STAFF CLINICIANS
Gabriela Villalobos, APCC
Lead Clinician
Adriana Camacho, APCC
Family Clinician
Avani Moody, ASW
Family Clinician
Krystal Ozanick, MD
Psychiatrist
Services
Family therapy
Individual & play therapy for children and adolescents
Parent training and support
Educationally Related Mental Health Services (ERMHS)
Medication consultation and medication management
Services are available in English and Spanish
If you are unsure if your services will be covered, simply call us.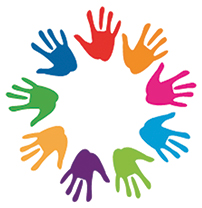 Contact Us
Full Circle Family Program
1663 Mission St, Suite 604, San Francisco, CA, 94103
Main: (415) 474-7310 Ext. 453
Fax: (415) 673-2488
Email: fcfp@felton.org